Register Now!
Or paste this link in your browser's address bar: http://globalsmallbusinessforum.com/tickets/
3rd Annual Global Small Business Forum
Global E-Commerce Explosion #GEE
The forum theme is e-commerce because e-commerce is booming and is considered the new retail.
The Global Small Business Forum will take the mystery out of exporting and provide entrepreneurs and small business owners like you a whole new way of doing business with the world. Our goal with this forum is to unlock export potential in your business.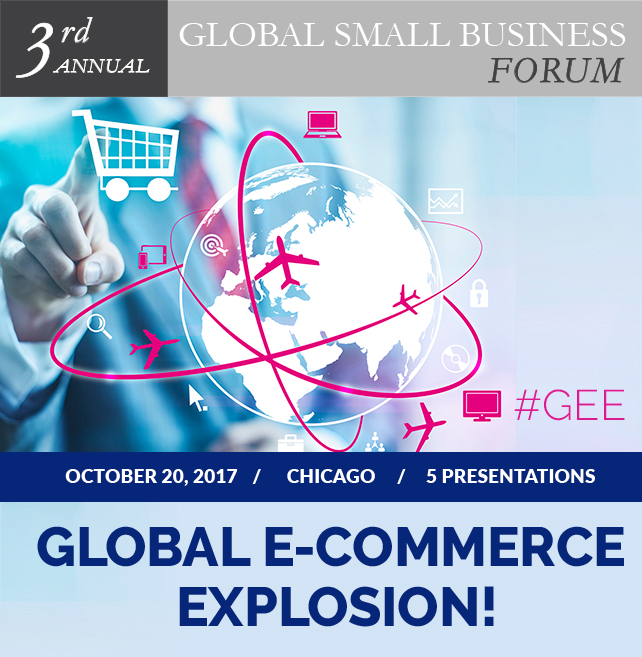 16 E. Pearson, 9th floor, Wintrust Room Chicago, Illinois 60611 U.S.A.